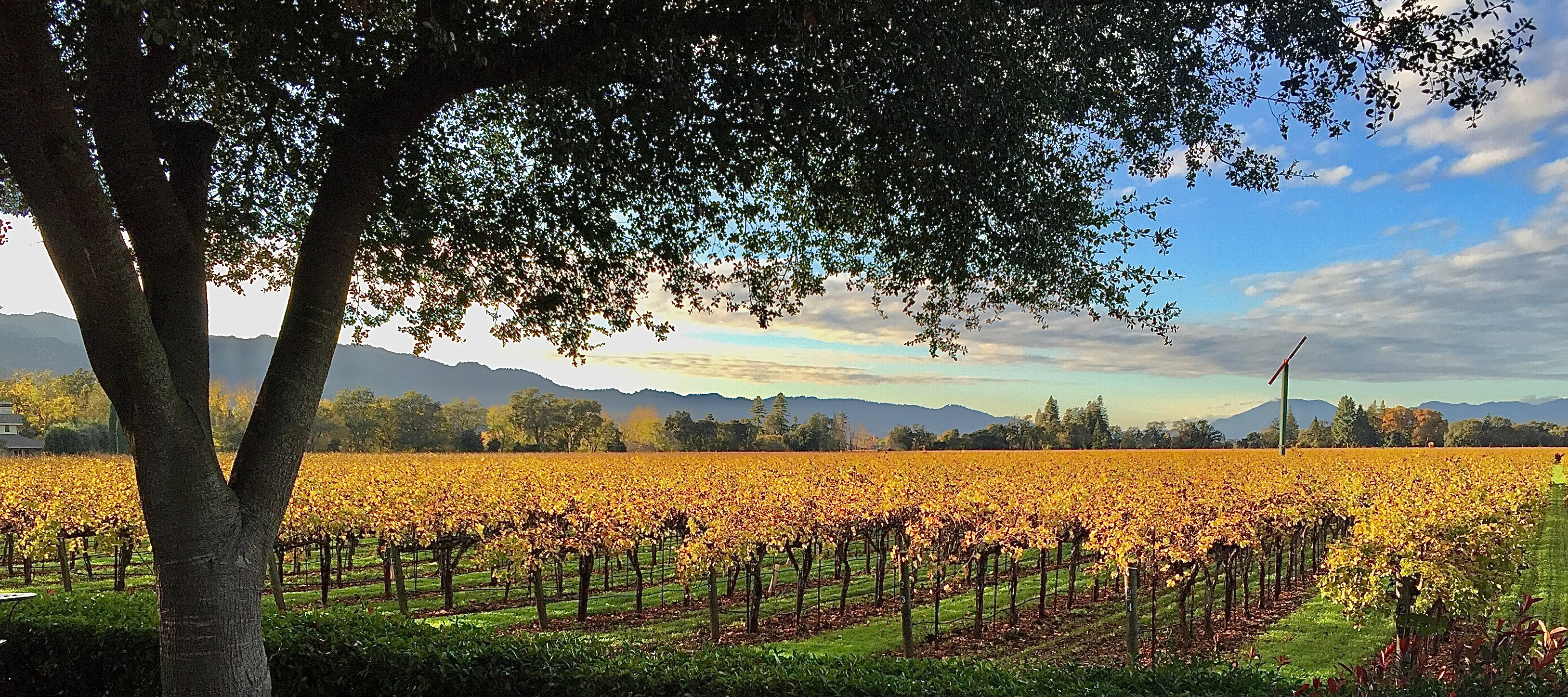 EHRLICH VINEYARD
For over 25 harvests, Ehrlich Vineyard has been dedicated to growing high quality Cabernet Sauvignon for the most highly regarded wineries in the Napa Valley. The resulting wines have garnered outstanding acclaim from the world's most revered wine reviewers.
We are delighted to be releasing the inaugural vintage of our own Ehrlich Vineyard Cabernet Sauvignon, produced entirely from select lots of our estate grown fruit and under the watchful care of consulting winemaker Paul Hobbs.
We invite you to join the allocation list to request access to these special wines upon their release.
ABOUT THE VINEYARD
Located in the heart of Oakville, steps from the iconic To-Kalon vineyard, Ehrlich Vineyard is located at the geographic center of the Napa Valley. Here, nurtured by the warm California sun and the cool breezes off the Pacific Ocean, our Cabernet Sauvignon vines produce grapes of unparalleled quality. From the very first bud break of the season to the final grape cluster plucked at optimal ripeness, we strive to ensure that each vintage reflects our unique terroir and achieves its full potential.
The 2021 vintage in Napa Valley has been hailed as the best in a decade, providing reassurance that our decision to produce an Oakville Cabernet Sauvignon under our own label after 25 years as grape growers was well-timed. One of the driest years on record, the vintage was characterized by cool nights and sunny days devoid of heat spikes, resulting in smooth and even ripening and a relaxed, uneventful harvest. Yields were lower than normal, with small-sized berries providing notable concentration. 
Our single-vineyard 2021 Ehrlich Vineyard Cabernet Sauvignon reflects the vintage, displaying accessible structure, fine quality tannins and a core of rich, vibrant fruit. It patiently reveals its character, with beautiful balance, layers of complexity, and an elegance that will evolve beautifully with age.